A conversation of multidisciplinary panellists on What is Inclusive Design and how does it relate to wellbeing? Registration is through here.
This event is part of Melbourne Design Week 2021, an initiative of the Victorian Government in collaboration with the NGV.
For more information on my Design experience, details and past events, please go to my main Design page.
Acknowledgement of Country
I would like to pay my respects and acknowledge the Traditional Owners of the land, the Boon Wurrung and Woiwurrung (Wurundjeri) peoples of the Kulin Nation and pays respect to their Elders, past and present of the land on which the gathering will take place.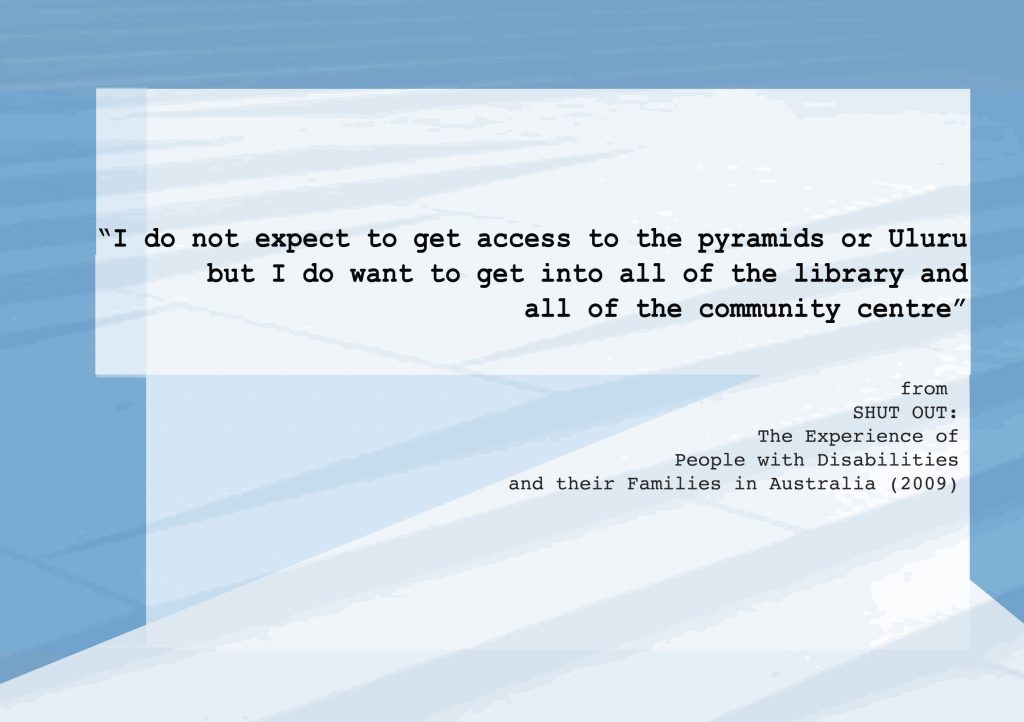 According to the 2009 National Disability Strategy Consultation Report, Shut Out: The Experience of People with Disabilities and their Families in Australia, the built environment is noted as one of the main barriers to day-to-day social inclusion. Social exclusion and isolations can affect wellbeing, mentally and physically. What is our current understanding of inclusive design, particularly in public spaces, and its correlation to wellbeing?
Sonya Veronica Iskandar presents and moderates a conversation with an inter-disciplinary panel.
Independently organised, this event is partly sponsored by ShawContract and supported by Swinburne University of Technology.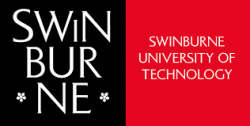 Reference: National People With Disabilities and Carer Council. (2009). Shut Out– The Experience of People with Disabilities and their Families in Australia. Retrieved from https://www.dss.gov.au/sites/default/files/documents/05_2012/nds_report.pdf
Host/ Moderator:
Sonya Veronica Iskandar, Interior & Spatial Designer, Artist and PhD candidate- School of Design | Faculty of Health, Arts and Design, Swinburne University of Technology
Guest Panels:
Dr Manisha Amin, CEO of Centre of Inclusive Design.
Professor Jenny Martin, Professor of Social Work- Federation University.
Jocelyn Chiew, Architect, Director City Design, City of Melbourne.
Dr Andrew Martel, Early Career Academic in Construction Management and Housing- Faculty of Architecture, Building and Planning, University of Melbourne.
Dr Lil Deverell, Orientation and Mobility (O&M) specialist of RoAM and Postdoctoral researcher at Swinburne University of Technology.
Leo Feig, Project Manager at Building Engineering Pty Ltd.
Recording note:
Please note that this event will be video and/or sound recorded and photographed for archival, moderator's research, educational publications, and reference purposes. The unedited recording will not be available for public viewing. However, snapshots of the event may be used for publications. The video recording will focus mainly on the panellist and moderator, including the Auslan translator. Please inform the organiser should you have any concerns and any questions. A Question and Answer session may be held at the end of the conversation, subject to time. Audience members will not be asked to identify themselves when submitting questions.
Accessibility note:
The discussion will be translated into Auslan by Auslan Stage Left
Other:
By registering, you acknowledge and agree that you are at least 18 years of age.
FAQs
What time does the event start?
The event will start at the allocated time; there will be a virtual waiting room.
Do I need to register for the event?
Yes, please.
Is my ticket transferrable, or what if the name on my ticket or registration doesn't match the person who attends?
It is preferred that you do not distribute the passworded virtual meeting link. As the audience member number is limited, please kindly cancel your ticket if you cannot attend.
What if the ticket is sold out?
Please send us an email and we can put you on the waiting list.
What if I am no longer able to attend the event?
Please kindly send the organiser an email, so we can allocate the ticket to people on the waiting list.
What if I have any other questions?
Please submit any other questions to siskandar@swin.edu.au and we will endeavour to answer your questions in a timely manner. Please allow for a minimum of 3 to 4 business days for us to respond.
Thank you notes
Having postponed the event, which was meant to go on in 2020, due to COVID-19, I am glad and thankful for the Melbourne Design Week committee for re-having this event to be part of MDW2021 – please explore the full program here: https://www.ngv.vic.gov.au/melbourne-design-week/
Thank you to my supervisors, Dr Nanette Carter, Dr Kirsten Day and Professor Mark Taylor, Swinburne research ethics advisor and committee – Swinburne University of Technology, for supporting this endeavour. Our discussion was the catalyst.
Thank you also for all panel members for the generosity of their time and for sharing their experience and expertise in this event.
My gratitude to ShawContract for providing sponsorship that enables this conversation to be held virtually as well as the hiring of the AUSLAN Interpreter.
***
Update Note: Due to a clash of schedule, Bernie Clifford Accessibility Consultant and Director of Before Compliance, will not be joining us in this conversation.