The 'Vulnerable' art series explores that part of the notion of acceptance of one's vulnerability is to accept the impermanence and imperfections of life and its day-to-day-ness. The first series of études from this creative development stage, entitled: Mementos, explore and capture the transient quiet pauses often overlooked amidst the day-to-day bustle, presented and viewed compositionally and singularly.
These ètudes shown below are selected works from this creative development stage. Further development and creative process are ongoing and more updates and work is to follow in due course.
Please go to my main art page for more information about my art, including past exhibitions.
Funding and Acknowledgement
In late 2020, I commenced a journey toward a new artwork series entitled 'Vulnerable', beginning with the foundational studies to develop the art series conceptual framework funded by Moonee Valley City Council (MVCC) COVID-19 Art Recovery Grant 2020. Then in 2021, I was fortunate to receive a similar Art Recovery Grant from MVCC to partly fund the initial artwork series creative development stage, which involves further development of the conceptual framework and études.
This project is proudly supported by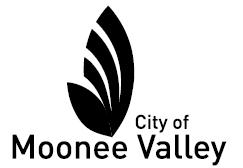 Selected Études: Mementos