Current & Upcoming Events
Inclusive Design & Wellbeing – an Interactive Discussion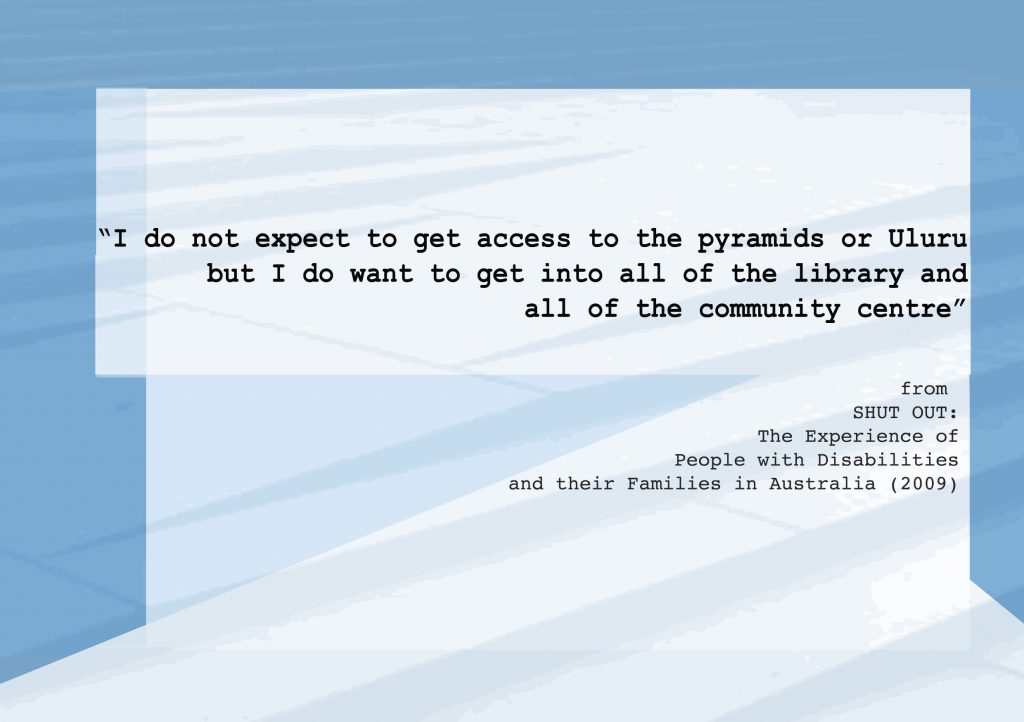 I am chairing and organising an interactive discussion on Inclusive Design and how it relates to Wellbeing, which is part of Melbourne Design Week. It will be held on Wednesday, 18th March 2020, 6.30 – 8pm, Meat Market's Meeting Room, 5 Blackwood Street, North Melbourne.
The event is sponsored by ShawContract and supported by Swinburne.
Registration is open to the public, free (limited number). Please click here for further details.
Snippets
Snippets of independent works/ portfolio to come...
|Design| Interior & Spatial Design Consultant – Strategic Front End, Schematic & Design Development.
Strategic spatial planning and Inclusive Design vision are essential at the front end of any built environment design, particularly in the commercial and public space realm; this is my strength, where I can come in to collaborate and assist.
Throughout my 16 years of interior design career, I have grown passionate about creating a strong design vision and spatial design that transcend beyond the functional brief and the now, as well advocating Inclusive Culture that embraces Diversity, through Interior and Spatial Design. I have experience in various types of design projects with varying complexities, ranging from private to multi-residential, community housings, commercial to justice and civic design.
My design methodology balances the two traits once considered to be my Achilles heels, of being analytical and 'caring too much'. My intrinsic tendency to empathise with users and stakeholders allow me to have a deep appreciation of the value of space from different perspectives. My recent foray into the research realm, through my PhD candidacy, embraces and refines my analytical nature. It has been enriching my design methodology; ensuring efficient deep thinking and data processing that allows for different angles and matters to be considered in various types of projects. In the end, producing strategic (and empathetic) interior spatial design solutions.
I welcome the opportunities to assist and collaborate in the following:
Brief formulation.
Design visions and standards/ benchmarking.
Stakeholders engagement and workshops.
Spatial layout design.
Conceptual/ schematic design package.
Design development package.
Other expertise offered includes design review/ critics, overview gap analysis, design recalibration and modulation strategy.
Currently, I am a PhD candidate at Swinburne University of Technology (part-time, 2017-2023), Faculty of Health, Arts and Design, under the supervision of Professor Mark Taylor, Dr Nanette Carter and Dr Kirsten Day. My research is about space design for individuals with visual impairments.
My CV can be found on my Linkedin page.
Past Conferences and Events
2019 – (Nov) Building Bridges Conference, Swinburne University of Technology.
2019 – (Oct) 3MT Semi-Final, University of Queensland
2019 – (August) 3MT University Final, Swinburne University of Technology (Winner)
2019 – (August) 3MT Faculty Final, Swinburne University of Technology (Final 3)
2017 – (Nov) Faculty of Health, Arts and Design Conference, Swinburne University of Technology