Current & Upcoming Events/ Projects
Inclusive Design & Wellbeing – an Interactive Discussion (on hold due to COVID-19)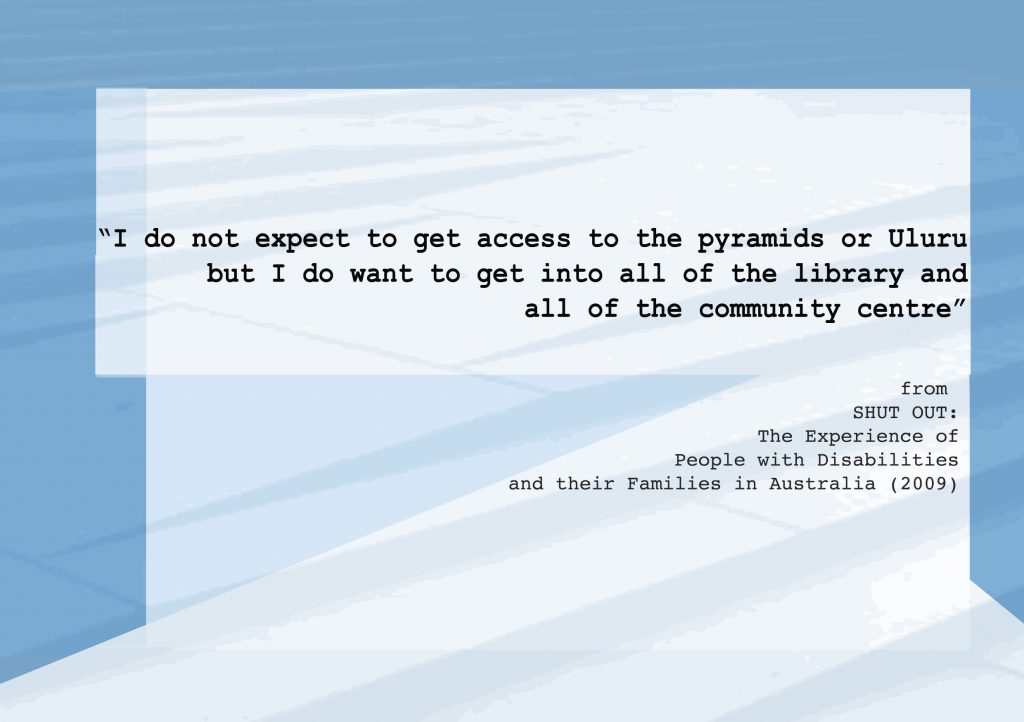 I am chairing and organising an interactive discussion on Inclusive Design and how it relates to Wellbeing, which is part of Melbourne Design Week, sponsored by ShawContract and supported by Swinburne. The event is currently on hold due to COVID-19 – please refer to this link for updates and registration to the event.
Selected Projects
Through my work with several architectural firms in Melbourne, I have significant well-rounded design experience in various types of projects with varying complexities, ranging from private to multi-residential, community housings, commercial to justice and civic design. Please refer to my Linkedin profile, with links to selected works.
|Design| Interior & Spatial Design – Strategic Front End, Schematic & Design Development.
Strategic spatial planning and Inclusive Design vision are essential at the front end of any built environment design, particularly in the community-based projects, civic and public space realm; this is my strength, where I can come in to collaborate and assist.
Throughout my 16 years of interior design career, with my intrinsic tendency to empathise with others and keen abductive thinking, I have grown passionate about creating a strong design vision and spatial design that transcend beyond the functional brief and the now. I also strive to advocate Inclusive Culture that embraces Diversity, through Interior and Spatial Design.
I welcome the opportunities to assist and collaborate in the following:
Brief formulation.
Design visions and standards/ benchmarking.
Stakeholders engagement and workshops.
Spatial layout design.
Conceptual/ schematic design package.
Design development package.
Design modulation and documentation strategy.
Other expertise offered includes design review/ critics, overview gap analysis, design recalibration and modulation strategy.
Currently, I am also a PhD candidate at Swinburne University of Technology (part-time, 2017-2023), Faculty of Health, Arts and Design, under the supervision of Professor Mark Taylor, Dr Nanette Carter and Dr Kirsten Day. My research is about space design for individuals with visual impairments.
Past Conferences and Events
2019 – (Nov) Building Bridges Conference, Swinburne University of Technology.
2019 – (Oct) 3MT Semi-Final, University of Queensland
2019 – (August) 3MT University Final, Swinburne University of Technology (Winner)
2019 – (August) 3MT Faculty Final, Swinburne University of Technology (Final 3)
2017 – (Nov) Faculty of Health, Arts and Design Conference, Swinburne University of Technology